Winter is Coming…and so are we—back to Judson!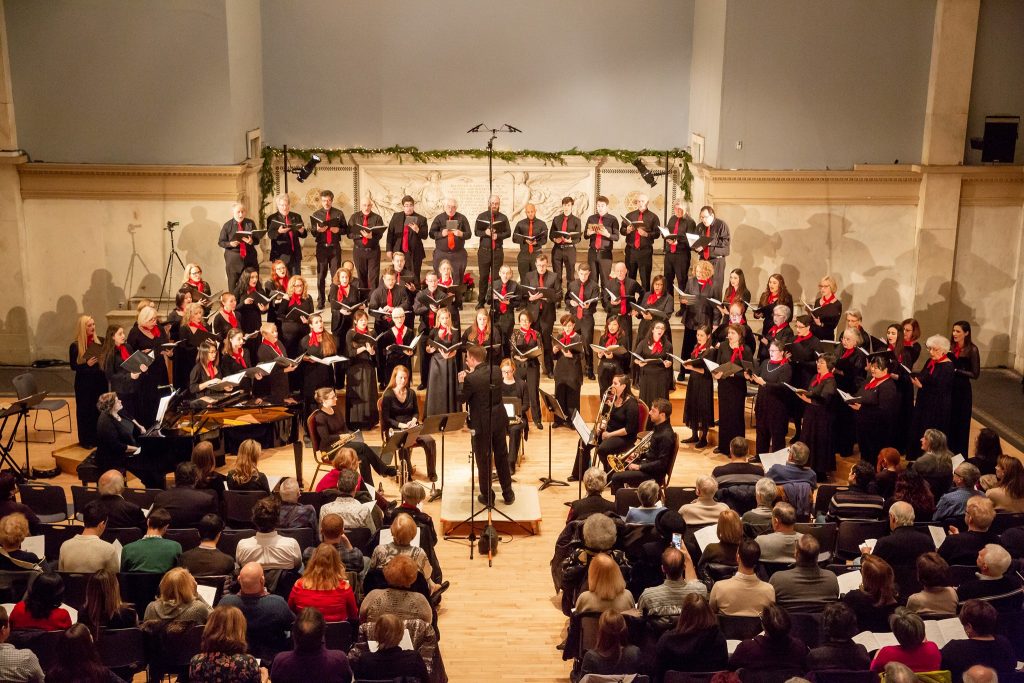 We are beyond excited to be able to welcome our friends and supporters to live, in-person choral music (srsly!) beginnning with our trio of beloved holiday events!
We hope you can join us at any or all of our events celebrating the music of the season!
All events take place Judson Memorial Church, 55 Washington Square South (at Thompson Street)
Please note: The West Village Chorale takes the health and safety of its members and audience very seriously. Events will follow current NYC regulations and CDC guidelines. All participants must show proof of COVID vaccination and valid ID to attend. There will be no exceptions and non-compliant attendees will be turned away.
---
Handel's Messiah Sing
Sunday, December 5th at 4:00pm
Admission: $15 General / $10 Student (with ID)
Buy Tickets Online
Join members of the West Village Chorale to kick off our holiday triple-play, with our open sing of favorite selections from Handel's best-known oratorio a four-decade tradition and one of the most popular Sings in the city!
We'll provide you with a score (or bring your own!), the conductor (our own Artistic Director Colin Britt) and the pianist, and our audience of choral enthusiasts becomes the choir at this beloved annual event!
---
2021 Holiday Concert: Holiday Pops
Sunday, December 12th at 5:00pm
Admission (Advance): $25 General / $15 Student (with ID)
At the Door: $30 General / $20 Student (with ID)
Join us as we bring the music of the holiday season—live choral music!!—back to our beloved home at Judson Memorial Church!
Offering a variety of traditional returning favorites, holiday classics, and gorgeous contemporary settings of traditional texts, our holiday concert features our friends the Calliope Brass quintet, with sing-along carols on classics including "White Christmas" and "Jingle Bells."
Come celebrate the holidays with us!
---
Greenwich Village Caroling Walk
Saturday, December 18th at 3:00pm
Admission: Free!  (Donations gladly accepted)
We're off the screen and back onto the streets!!  Bust out your Christmas sweaters, Santa suits, and other holiday finery and join us as we lead caroling enthusiasts young and old alike in a musical stroll through the streets of our Greenwich Village neighborhood!  It's fun for the whole family, and free!  No reservations required.
---
And coming later this season…
Mark your calendars for Sunday, March 13th, 2022, as we celebrate our golden anniversary (!) with a gala performance welcoming back each of our beloved former directors—from our founder Gwen Gould (Artistic Director from 1971-1998); Dr. Andrew Megill (1998-2000); Michael Conley (2000-2015); Dr. Malcolm J. Merriweather (2015-2016).
The 2021-2022 season concludes on Sunday, May 22nd, with our Spring Concert, where we bring to Judson the hauntingly beautiful All-Night Vigil of Sergei Rachmaninoff—the very piece we were days from presenting when the 2020 COVID lockdown forced us to cancel our performance.  We're excited to get a second chance to share this powerful and moving work!
---
Ordering Online?  Support the WVC While You Shop


If you are shopping online at Amazon.com this spring/summer, you can support the WVC at the same time!
Through its AmazonSmile program, the online retailer allows you to chose a charity to support; 0.5% of the value of your eligible purchases will then be donated to the charitable organization of your choice.  We've been fortunate to have participated in this program for several years now, and the numbers add up!
To get started, instead of going to www.amazon.com, go to https://smile.amazon.com.  When you see "Select Charity," look for the West Village Chorale Inc"!  From there, you can shop as you normally would, and know that a portion of your spending will help support the WVC!