West Village Chorale 2022-23 Season
2023 Spring Concert: J.S. Bach's Mass in B Minor (BWV 232)
Sunday, May 21, 2023 at 5:00PM
Judson Memorial Church
55 Washington Square South (at Thompson), NYC
(Accessible entrance available at 243 Thompson Street)
**SOLD OUT** No Door Tickets or Standing Room Available
For our spring concert, WVC Artistic Director Colin Britt leads our singers and full orchestra in performing this monumental piece, widely acknowledged to be the culmination of Bach's prolific career and one of the most important in the western choral canon.
All donations of $200 or more will receive two free premium tickets to the concert. Premium seats will not be available for individual purchase!
---
Meet Our Soloists
We are pleased to introduce you to the incredible soloists joining us for the Mass in B Minor:
Sherezade Panthaki
Soprano Sherezade Panthaki enjoys ongoing international collaborations with many of the world's leading conductors including Nicholas McGegan, Masaaki Suzuki, Martin Haselböck, Mark Morris, Nicholas Kraemer, Matthew Halls, Stephen Stubbs, and Gary Wedow. Celebrated for her "full, luxuriously toned upper range" (The Los Angeles Times), and "astonishing coloratura with radiant top notes" (Calgary Herald) particularly in the music of Bach and Handel, recent seasons have included performances with the New York Philharmonic, Philharmonia Baroque Orchestra, Bach Collegium Japan, Wiener Akademie (Austria), NDR Hannover Radiophilharmonie (Germany), the Los Angeles Philharmonic, the Boston Early Music Festival, Tafelmusik Baroque Orchestra (Canada), Minnesota Orchestra, St. Louis Symphony, Calgary Philharmonic, Houston Symphony, Seattle Symphony, Mark Morris Dance Group, St. Thomas Church Fifth Avenue New York, The Choir and Orchestra of Trinity Wall Street, and Voices of Music. Ms. Panthaki is no stranger to classical and modern concert repertoire; she is in high demand for her interpretations of Mozart, Haydn, Mendelssohn, Brahms, Poulenc, and Orff, as well as numerous new music premieres. Her discography includes the recently released recording of Handel's Joseph and his Brethren with Nicholas McGegan and Philharmonia Baroque, solo Bach cantatas with the Cantata Collective, and Graupner's opera Antiochus und Stratonica with the Boston Early Music Festival.
Born and raised in India, Ms. Panthaki holds graduate degrees with top honors from the Yale School of Music and the University of Illinois, and a Bachelor's from West Virginia Wesleyan College. She is a founding member and artistic advisor of the newly-debuted Kaleidoscope Vocal Ensemble – a vocal octet celebrating racial and ethnic diversity in performances and educational programs of early and new music. Ms. Panthaki is a frequent guest clinician and masterclass leader across the United States. She has taught voice to graduate music students at Yale University, and currently heads the Vocal program at Mount Holyoke College.
Sonya Headlam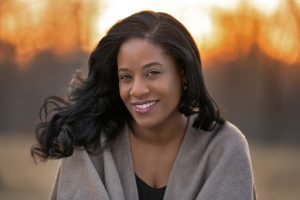 Soprano Sonya Headlam enjoys a vibrant career performing music that spans from the Baroque period to the 21st century. She opened the 2022–23 season with several notable solo debuts, including Handel's Messiah with the Philadelphia Orchestra; Mozart and Bologne with Apollo's Fire at Severance Hall; Beethoven's Symphony no. 9 with the North Carolina Symphony; Bach's Mass in B Minor with the Grand Rapids Symphony; and Mozart's Exsultate Jubilate with the New World Symphony. Upcoming highlights include her solo debut with the Indianapolis Symphony Orchestra and Mendelssohn's Elijah with the Milwaukee Symphony Orchestra.
Sonya delights in collaborating with contemporary composers on projects like Sung Jin Hong's Kennst du das Land, a piece she commissioned and performed in 2020; Tyshawn Sorey's Monochromatic Light (afterlight), which was directed by Peter Sellars and performed at the Park Avenue Armory with the Choir of Trinity Wall Street; and Julia Wolfe's Steel Hammer, which was filmed for the Cal Performances at Home series and performed in 2022 at Carnegie Hall with the Bang on a Can All-Stars.
As a recitalist, Sonya has an affinity for art songs from the romantic period and is equally committed to introducing fresh musical idioms and little-known composers to audiences. Born of Jamaican parentage, she champions the music of her heritage, and she regularly performs and lectures on the life and music of the 18th-century writer and composer Ignatius Sancho.
On the opera stage, Sonya's favorite roles include Fiordiligi in Mozart's Così fan tutte and Musetta in Puccini's La bohème.
Sonya holds a Doctor of Musical Arts degree from Rutgers University, as well as bachelor's and master's degrees in music from Miami University of Ohio.
Debi Wong
Debi Wong's fearless integration of music, text, movement, and technology has solidified her place as a leader in contemporary operatic storytelling. Wong is interdisciplinary, playing all roles in opera creation from solo performer, to dramaturgy, to organizing new opera workshops.
With her work, she asks: what if opera were invented in the 21st century?
Wong is the founding Artistic Director of re:Naissance Opera, the indie opera company based in Vancouver that has become a cornerstone of new opera production in Canada's West Coast, and set a precedent for bridging the creative technology and performing arts sectors. Her ambitious project, OrpheusVR, fuses a reimagination of the 1607 opera, L'Orfeo with an interactive, choose-your-own-adventure, virtual reality setting; the groundbreaking work was featured at the 2020 Vancouver International Film Festival's Immersive Exhibition. With the OrpheusVR team, Wong went on to co-create Eurydice: Live From The Underworld, a realtime, livestream performance that uses operatic performers to bring digital avatars to life in virtual worlds. In 2022, Live From The Underworld was the first project to ever win two awards for creativity and innovation at AUREA XR, the leading European award in immersive entertainment. Later this spring, Wong will produce season two of the award-winning podcast, The Apocrypha Chronicles (New York Festivals, Radio Awards Finalist, 2021). She is also one of the executive producers of Canada's first volumetrically captured music video, "The Dark" by Canadian producer, Whipped Cream featuring Jasiah and Crimson Child. A VR experience of "The Dark" premieres at SXSW in March 2023.
As an international solo artist, deemed "electric" and "unique and magical", Wong has shared the stage with the ensembles and orchestras who share her passions for both Early music and the cutting-edge. She has performed at The Stockholm Early Music Festival, The Copenhagen Renaissance Music Festival, the BRQ Vantaa Festival in Helsinki, Garrick's Temple to Shakespeare in England, and Beth Morrison Projects' PROTOTYPE Festival in New York City. Wong is part of the award-winning voice and lute ensemble, White Sparrow, and the trio of voice, guitar, and lute, The Winter Of Our Discontent.
Wong holds a Doctor of Music from Sibelius Academy at The University of the Arts Helsinki and she is a graduate of Yale University (M.Mus) and the Yale Institute of Sacred Music (Diploma in Sacred Music).
Dann Coakwell
Dann Coakwell, tenor, has been praised as a "clear-voiced and eloquent … vivid storyteller" (The New York Times), with "a gorgeous lyric tenor that could threaten or caress on the turn of a dime" (The Dallas Morning News). He can be heard as a soloist on the Grammy-winning The Sacred Spirit of Russia (Harmonia Mundi 2014), as well as multiple other Grammy-nominated albums, the critically praised Bruhns: Cantatas and Organ Works, Vol. 1 (BIS 2022), and Mohammed Fairouz: Zabur (Naxos 2016). Coakwell has sung across Europe, Japan, and throughout the Americas, under renowned conductors such as Helmuth Rilling, Masaaki Suzuki, Monica Huggett, William Christie, Nicholas McGegan, the late John Scott, Matthew Halls, María Guinand, and Craig Hella Johnson. Having performed in prominent venues such as Carnegie Hall and Lincoln Center in New York, he has also appeared as a soloist with acclaimed organizations such as Internationale Bachakademie Stuttgart in Germany, Bach Collegium Japan, Orquesta Sinfónica de Venezuela, Pacific Baroque Orchestra in Canada, Philharmonia Baroque Orchestra in San Francisco, Oregon Bach Festival, Portland and Indianapolis Baroque Orchestra, Dallas Bach Society, Conspirare, and the symphony orchestras of Orlando, Charlotte, Nashville, Indianapolis, Quad Cities, and Kansas City. Serving on the voice faculty at Ithaca College, Dr. Coakwell also appears nationally and abroad as a guest teaching artist.
Justin Beck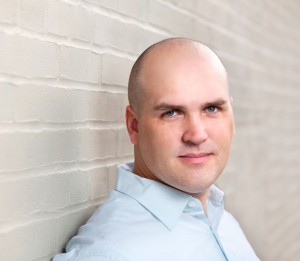 Bass-baritone Justin Beck has had a varied career both as an opera and concert soloist.  He studied music with a focus on vocal performance at the University of Texas at Austin, and Texas State University.  He was a Young Artist at Austin Lyric Opera for two seasons singing roles in Gounod's Faust, Puccini's La fanciulla del West, and Verdi's Rigoletto.  He also spent two summers at the Aspen Music Festival in their Opera Theater Center.  Additional opera credits include three seasons with Opera Company of Middlebury in Vermont performing in Massenet's Thaïs, Puccini's La rondine, and Bizet's The Pearl Fishers.  Other favorite roles include Leporello in Mozart's Don Giovanni, and Dr. Falke & Frank in J. Strauss Jr.'s Die Fledermaus, both with Opera Manhattan.
Concert soloist highlights include Handel's Messiah with the Austin Symphony, Berlioz's Requiem with the Carnegie Hall Festival Chorus under the baton of Robert Spano, Beethoven's Ninth Symphony and Orff's Carmina Burana with the National Chorale in Avery Fisher Hall, Stravinsky's Oedipus Rex with the Bard Music Festival, R. Strauss's Feuersnot with the American Symphony Orchestra under the baton of Leon Botstein at Carnegie Hall, and most recently Saint-Saëns's Oratorio de Noël with the Hudson Chorale.  Additional soloist engagements include concerts with West Village Chorale, Long Island Masterworks and Gregg Smith Singers.
This year Justin marks ten summers as the bass-baritone soloist of the Great Auditorium Quartet in Ocean Grove, NJ where he has regularly performed in recital as well as sacred masterworks from Handel's Messiah to Mendelssohn's Elijah and more.
---
COVID-19 Protocols: The West Village Chorale takes the health and safety of its members and audience very seriously. All audience members will be required to wear masks that cover the nose and mouth.  We strongly encourage the use of high-quality masks such as N95, KN95 or KF94.
---