Meet the Composers!
We were thrilled to be able to offer this July a series of virtual presentations by some of today's most acclaimed and programmed emerging composers, to offer their thoughts on their work, what inspires them, their creative processes, and what they may see as trends in contemporary choral music and programming.
Here are the bios for the composers who joined us for this informative series.
Marques L. A. Garrett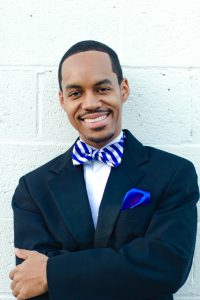 A Virginia native, Marques L. A. Garrett is an Assistant Professor of Music in Choral Activities at the University of Nebraska-Lincoln in the Glenn Korff School of Music. He earned his PhD in Music Education (Choral Conducting) at Florida State University.
An active conductor, Dr. Garrett has served as a guest conductor or clinician with several school, church, community, and festival/honor choirs throughout the country. In addition to his conducting classes at UNL, he leads conducting workshops at other universities and conferences.
A versatile voice that performs both as a baritone and countertenor, Dr. Garrett has sung with several community, church, and university groups as both a chorister and soloist. His solo appearances include Handel's Messiah, Haydn's Missa in Angustiis, and Karl Jenkins' The Armed Man: A Mass for Peace. He was the countertenor soloist in the European premiere of Dan Forrest's Jubilate Deo in Limerick, Ireland.
Dr. Garrett is an avid composer of choral and solo-vocal music whose compositions have been performed to acclaim by high school all-state, collegiate, and professional choirs including Seraphic Fire and the Oakwood University Aeolians. GIA Publications, Walton Music, Santa Barbara Music Publishing, and others have published several of his compositions.
Michael Conley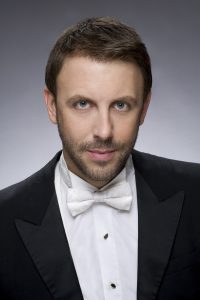 Michael Conley has been the Director of Music Ministries at Calvary Presbyterian Church in San Francisco since 2015, and from 2000 to 2015 was the Artistic Director and Conductor of the West Village Chorale. He has earned a notable reputation in the United States and abroad for his multifaceted career as conductor, pianist, organist, singer, and composer. The New York Times has said of his work, "first-rate conducting," and of his compositions, "tuneful," "handsome," "ambitious," "piquant," and "surprising."
While in New York he was also the Music Director of the Hudson Chorale (originally Choral Arts Society) for eight seasons, and Music Director at Judson Memorial Church for nine years, where he was also active as an accompanist and vocal coach. He was also for five seasons the Assistant Conductor of the Collegiate Chorale (now MasterVoices), founded by Robert Shaw. From 2004-2012 he was the Director of the High School Chorus at the prestigious Dalton School. leading them in performances in Italy, Austria, Hungary, the Czech Republic, Germany and Spain. For five seasons he was the Assistant Conductor of the Collegiate Chorale and has also served as the Chorus Master for the Connecticut Grand Opera.
As a singer, Mr. Conley has been a soloist with The Gregg Smith Singers, The Dessoff Choirs, the Woodstock Fringe Festival, with the professional chamber chorus Manhattan Voices, the caroling ensemble The Yuletide Singers, and has been a singer/conductor/composer member of C4: The Choral Composer, Conductor Collective (C4ensemble.org), recipient of ASCAP's national award for Adventurous Programming in 2014.
Mr. Conley has led choirs on international tours to Germany, Austria, Switzerland, the Czech Republic, Hungary, Italy, Spain, Croatia, Slovenia, and Greece.  He holds an undergraduate degree in Composition from James Madison University in Virginia, and completed his graduate studies at Westminster Choir College, where he was a student of renowned choral conductor Joseph Flummerfelt. He is the composer of numerous works in a range of mediums from chorus, orchestra, and chamber ensemble to hymns, cabaret songs, and works for the theater.  You can find his published work, including Applachian Requiem, through his publisher's website, www.seeadot.com.
Jake Runestad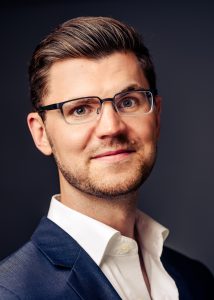 Jake Runestad is an award-winning and frequently-performed composer of "highly imaginative" (Baltimore Sun) and "stirring and uplifting" (Miami Herald) musical works that have been featured in thousands of performances worldwide and earned a 2020 GRAMMY award nomination. Having collaborated with leading ensembles and organizations around the globe, Jake has a versatile and prolific career creating works for orchestra, wind band, chorus, chamber ensembles, and opera. His visceral music and charismatic personality have fostered a busy schedule of commissions, residencies, workshops, and speaking engagements, establishing him as "one of the best of the younger American composers" (Chicago Tribune).
Steeped in a belief that music has the power to initiate positive change, Jake creates musical works that are socially conscious and explore authentic human emotions and experiences. Conductors, performers, and audiences continue to praise his music for its ability to connect with the head and the heart. As a result, Jake was one of the youngest composers ever awarded the coveted Raymond W. Brock Commission from the American Choral Directors Association (ACDA) in 2018 — the foremost commission available to composers of choral music in the USA. For this honor, Jake wrote the groundbreaking work "A Silence Haunts Me" which conducting legend Dale Warland hailed "a masterpiece." Runestad also received a 2017 McKnight Fellowship, a 2016 Morton Gould Young Composer Award from the ASCAP Foundation for his extended work "Dreams of the Fallen," and his works have received awards from the American Composers Forum, ASCAP, the Peabody Conservatory, New Music USA, the Otto Bremmer Foundation, VocalEssence, the Virginia Arts Festival, the National Association for Music Education, and the American Choral Directors Association. Jake's "The Peace of Wild Things" won the Nathan Davis Prize for Composition in 2012, and he received a 2020 Outstanding Graduate Award from Johns Hopkins University.
Considered a "choral rockstar" by American Public Media, Jake is one of the most frequently performed and commissioned composers of choral music in the world having "…a particular knack for marrying powerful music to texts that speak to some of the most pressing and moving issues of our time" (Star Tribune). The first full album dedicated to Jake's choral music, "The Hope of Loving," was released in 2019 by Craig Hella Johnson and Conspirare and subsequently received a GRAMMY award nomination. In his relatively short career, he has already worked with leading ensembles such as VOCES8, the Swedish Radio Symphony, Seraphic Fire, the Dallas Symphony Orchestra & Chorus, the Phoenix Chorale, the Santa Fe Desert Chorale, Pro Coro Canada, the Taipei Philharmonic Choir, the Netherlands Radio Choir, the Philippine Madrigal Singers, and many more. Jake's music is often featured at national and regional conferences of the American Choral Director's Association (ACDA), Chorus America, Podium (Canada), and the Association of British Choral Directors. Reaching audiences around the world, his compositions have been heard in thousands of performances from Taiwan to Finland to Argentina to Chicago's Orchestra Hall, Los Angeles' Disney Hall, the Sydney Opera House, and New York City's Carnegie Hall.
"Dreams of the Fallen," Jake's groundbreaking work for solo piano, chorus, and orchestra, was commissioned by a group of five orchestras from around the U.S.A. After its premiere at the National World War II Museum in 2013, the work has gained national attention in the New York Times, Wall Street Journal, Huffington Post, and Symphony Magazine. Incorporating poetry by Brian Turner, award-winning poet and veteran of the War in Iraq, "Dreams of the Fallen" explores the impact war has on an individual especially after he or she returns from combat. Subsequent performances have been given by the Louisiana Philharmonic, the Philharmonic of Southern NJ, the Rockford Symphony, the Dayton Philharmonic, and VocalEssence and the Metropolitan Symphony; all featuring acclaimed pianist and Steinway recording artist Jeffrey Biegel.
A rising star in the national opera scene, Jake was recently commissioned by Washington National Opera for his third opera, "Daughters of the Bloody Duke" — a collaboration with award-winning librettist David Johnston. "Daughters of the Bloody Duke" had its premiere performance in November of 2014 at the Kennedy Center in Washington D.C. and was met with rave reviews from critics including Anne Midgette of the Washington Post. One of the few comedy operas written in recent years, this new work was "as much fun for the singers as it was for the audience" (Washington Post).
In-demand as a guest conductor, Jake Runestad has worked with student, community, and professional ensembles around the world. Upcoming engagements include New York City's famed Carnegie Hall, Los Angeles' Disney Hall, the Sydney Opera House, as well as residencies with ensembles and institutions across six continents.
Jake Runestad holds a Master's degree in composition from the Peabody Conservatory of the Johns Hopkins University where he studied with Pulitzer Prize-winning composer Kevin Puts, in addition to formative mentoring from acclaimed composer Libby Larsen. Originally from Rockford, IL, Jake is currently based in Minneapolis, MN. For more information and to purchase scores, please visit JakeRunestad.com.