Back for Another Pour—Viva Vino Four
Opera and Wine (and Chocolate!)
to Benefit The WVC
Wednesday, April 25th, 6:30pm

Grazie a Tutti ~ Thank you to All!

Another wonderful evening of wine, music and friends is in the books!  We hope you enjoyed the evening, and hope to welcome you back to Judson soon!
The Wines –
WINE 1 – 2017 Mont Gravet Cotes de Gascogne, France (100% Colombard)
WINE 2 – 2016 Gertie & Max Baden, Germany (100% Gutedel)
WINE 3 – 2017 Mariana Rose Alentejano, Portugal (blend of Touriga Nacional & Aragonez)
WINE 4 – 2016 Isola del Satiro Marsala, Sicily, Italy (blend of Nero d'Avola & Perricone)
WINE 5 – 2013 Retorno Garnacha Calatayud, Spain (100% Garnacha)
WINE 6 – N/V Lini Lambrusco Rose Emilia-Romagna, Italy (100% Lambrusco Sorbara)
Our Artists
Justin Beck, Bass-Baritone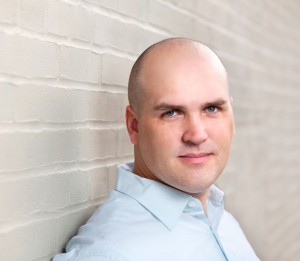 Bass-baritone Justin Beck was born in San Diego, CA and raised in Texas where he began his singing career in his church children's choir and his professional career at the age of nine in Menotti's Amahl and the Night Visitors. He studied music with a focus on vocal performance at the University of Texas at Austin, and Texas State University. He was a Young Artist at Austin Lyric Opera for two seasons singing roles in Gounod's Faust, Puccini's La fanciulla del West, and Verdi's Rigoletto. He also spent two summers at the Aspen Music Festival in their opera theater center. Additional opera credits include three seasons with Opera Company of Middlebury in Vermont performing in Massenet's Thaïs, Puccini's La Rondine, and Bizet's The Pearl Fishers. Other favorite roles include Leporello in Mozart's Don Giovanni, Dr. Falke and Frank in J. Strauss Jr.'s Die Fledermaus, both with Opera Manhattan.
Concert highlights include Handel's Messiah with the Austin Symphony, Berlioz's Requiem with the Carnegie Hall Festival Chorus under the baton of Robert Spano, Beethoven's Ninth Symphony and Orff's Carmina Burana with the National Chorale in Avery Fisher Hall, Stravinsky's Oedipus Rex with the Bard Music Festival, and R. Strauss's Feuersnot with the American Symphony Orchestra and Music Director Leon Botstein at Carnegie Hall. Additional recent engagements include concerts with Long Island Masterworks and Gregg Smith Singers.
Currently, Mr. Beck is a choral scholar at St. Mark's Church in Mt. Kisco, as well as the West Village Chorale and Hudson Chorale, where he most recently sang Haydn's Mass in D Minor. He is both honored and pleased to be returning for his second summer with the Ocean Grove Auditorium Choir as their bass soloist and section leader.
Sarah Blaze, Soprano
Sara
h Blaze, a musical theater and cabaret artist as well as a film and stage actor has performed her cabaret, "No More Waiting…" to sold-out audiences in two of New York City's most well-known clubs: Don't Tell Mama and The Duplex.
She made her Off-Off-Broadway debut in an Equity Showcase production singing the lead role of Jo Meriam in Al Carmine's musical, The Bonus Army, through Judson Arts, and as cofounder of the Dakota Theater Company, she performed in the company's debut production as Louise in Ted Swindley's Always…Patsy Cline.
Sarah's film work includes Gary Marshall's Beaches, as well as two films, Beyond Belief and Down in Flames, both of which have received accolades in film festivals throughout the United States, as well as a feature-length film, Lies I told My Little Sister, also recognized in film festivals in both the U.S. and England.  All three films were directed by William J. Stribling.
Sarah's most recent performances include the world premier of Lisa K. Winkler's play, The Shabbos List with the Thespis NY Theater Festival and Al Carmine's Christmas Rappings as the Virgin Mary with Judson Arts.
Sarah has conducted master classes in Aberdeen, Scotland and Grand Forks, North Dakota and maintains a private voice studio in New York City.
Melissa Cintron-Gabriel, Soprano

Soprano Melissa Cintron-Gabriel has gained praise for her musical sensitivity, vocal virtuosity and engaging stage presence.  Opera News stated "Ms. Cintron's soprano voice displayed nice upper extension" in her role as Najade in Strauss' Ariadne auf Naxos at Merkin Hall.
Following that performance, Ms. Cintron-Gabriel was invited to perform as soprano soloist in a televised performance of the presentation of the Congressional Gold Medal in honor of the Tuskegee Airmen. She performed at the U.S Capitol Rotunda, which was aired on CNN and C-Span. She followed that performance by presenting a concert at the Great Hall of the Library of Congress.
Ms. Cintron-Gabriel sang as soloist in Mahler's Fourth Symphony with the Prague Sinfonietta at The Rudolfinum Hall has also sung as soloist at Alice Tully Hall, Avery Fisher Hall, The Riverside Church, Saint John the Divine, The Choral Springs Center for the Arts, The Brooklyn Center for the Arts, Lehman College, The Bronx Opera Company, The Intermezzo Young Artist Program, Centro Studi Italiani, One World Symphony and Opera Noire of New York.
She has performed works as soloist in Beethoven's Choral Fantasy, The Second Coming of Christ at Riverside Church, Mendelssohn's Elijah, Dubois' Seven Last Words and Schubert's Mass in A flat.
Further operatic roles include Despina in Così fan Tutte, Pamina in Die Zauberflöte, and The Mother in Amahl and the Night Visitors. She has performed excepts from Lakme, La Sonnambula, Le Nozze di Figaro, Don Giovanni, The Merry Widow, Candide, Carmen and The Tales of Hoffman.
As a recitalist, she has performed innovative programs including "Eternal Light," "Beaute, Foi, Amour" and "L'invitation Au Voyage." Her upcoming recital is entitled "Beau Soir," accompanied by Ms. Elena Belli.
Ms. Cintron-Gabriel currently serves as Music Director at Saints John and Paul School in Larchmont, New York.
She holds degrees from The Manhattan School of Music where she received her Bachelor and Master of Music degrees.
Carin Gilfry, Soprano
Carin Gilfry, American mezzo-soprano, is an exciting and versatile performer. She is an opera singer, voice actor, and creator and host of the children's webseries Rosie's Place. She has performed all over the world with companies and orchestras including New York City Opera, Le Theatre du Chatelet, The Santa Fe Opera, Los Angeles Opera, Los Angeles Philharmonic, and the Phoenix Symphony, among others. In 2014 she was featured on an episode of NPR's This American Life in a live opera written by Philip Glass and Matthew Aucoin based on the true story of the time she locked herself in a closet narrating an audiobook in a New York hotel room.
As a voice actor, Ms. Gilfry has appeared in numerous national TV commercials, video games, audiobooks, and product videos. She is the national spokes voice for Zulily.com and the Lyric Opera of Chicago, and her commercial credits include spots for Little Tikes, Disney's Cinderella Magic Wand Toy, Halekulani Resorts, Zespri Kiwi Fruit, BusBud, and many more. She has narrated and produced over 80 audiobooks, and has voiced characters in the video games Warframe, Heroes Charge, and Heroes of Newerth.
In 2015, Ms. Gilfry created the children's web series "Rosie's Place," a celebrated program which brings to life stories written by children. You can learn more about the show by visiting www.RosiesPlaceShow.com.
Ms. Gilfry holds a Master of Music Degree from The Juilliard School, a Bachelor of Music Degree from the USC Thornton School of Music, and was a member of the Domingo-Thornton Young Artist Program at the Los Angeles Opera.
Amine Hachem, Tenor
Dubbed as "a soulful and handsome young man who delivers an electrifying and thrilling performance, bringing the crowd to their feet," (An-Nahar), Amine J. Hachem is an operatic and crossover tenor who has captivated audiences across the United States, Europe, and the Middle East. He has been a leading tenor in several operas and musicals, including La Traviata, Tosca, La Boheme, Madama Butterfly, Carmen, Phantom of the Opera, Evita, I Lombardi Alla Prima Crociata, Gustav Mahler's Symphony No. 8, and has also performed in numerous cabarets, and concert venues all over the world.
Last season, Amine "pushed the boundaries of operatic music by integrating it with unconventional sounds from around the world" (BroadwayWorld), and sold out his show "From the Mediterranean to the Americas" at the MGM Grand, The United Nations, Carnegie Hall, 54 Below, Basilica of St. Patrick's Old Cathedral, Andrew W. Mellon Hall Auditorium, Elebash Recital Hall, and The Metropolitan Club.  He has also appeared on the runways of New York Fashion Week as a guest performer, and will appear as a guest model in the upcoming Hollywood film Ocean's 8.
Acclaimed for his "captivating" performances (iHeart Radio), Amine is an international performer who fluently speaks four languages: Italian, French, English, and Arabic.
For more information, please visit www.aminejhachem.com.
Brandon Hynum, Tenor
A Thousand Oaks native now living in New York, Brandon was
a full time member of the Los Angeles Master Chorale for seven seasons. As a graduate of the USC Thornton School of Music, he actively performed principal roles through the Opera Department, in addition to numerous scenes. Through the Music Department at Washington Adventist University, Brandon was a soloist for international tours spanning five continents. He was also one of four Virginia Best Adams Fellows for the Carmel Bach Festival, during the summer of 2013. In September 2015, Brandon made his musical theatre debut as Georg Nowack in She Loves Me!, with Panic! Productions in Thousand Oaks. He afterwards performed the role of Fred in a stage adaptation of A Christmas Carol with the Thousand Oaks Repertory Company. In Spring of 2016, Brandon made his debut with the Pacific Opera Project, as Camille in a new adaptation of The Merry Widow. That September, he performed Don Ramiro, in Center Stage Opera's production of La Cenerentola. This was followed by Orlando Di Lassus' Lagrime di San Pietro, and was fully staged by Peter Sellars with the LA Master Chorale.  Brandon made his NYC solo debut this past February, as the final echo in Monteverdi's Vespers of 1610, with the Grammy-nominated Voices of Ascension.
Brandon thoroughly enjoys performing a wide range of repertoire, from Bach to Freddie Mercury. As a teacher, he has a passion to coach an elastic technique, so that one is self-reliant for any style of music with limitless authenticity.