Join us this winter for our immensely popular holiday events!
---
Messiah Sing
Sunday, December 8, 2019 at 4PM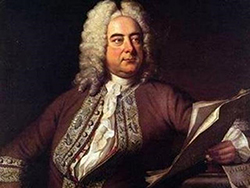 Judson Memorial Church, 55 Washington Square South (at Thompson Street)
$15 General Admission; $10 Students
Tickets available online or at the door.  (Not to worry, there will be plenty of tickets at the door!)
Your admission includes the use of a score (or bring your own!) and light refreshments.  (In case you're interested, we'll be using the Novello edition.)
Lift Up Your Heads and sing "Hallelujah!" with us. Our annual open sing, where the audience becomes the choir, has been featured everywhere from the CBS Evening News to the Wall Street Journal.
WVC Artistic Director Colin Britt will conduct, with piano accompaniment and (new this year!) a string quartet.  Come sing many of Handel's beloved choruses and make a joyful noise in celebration of the holidays!
What's it like to be at our Messiah Sing?  Here's a bird's eye view to a well-known part from our 2012 sing:

---
Caroling Walk
Sunday

, December 22, 2019 at 3:30 PM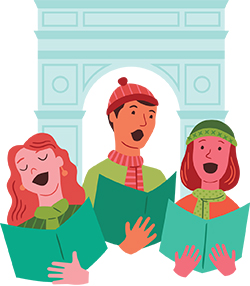 Beginning and ending at Judson Memorial Church, 55 Washington Square South (at Thompson Street)
FREE (donations gratefully accepted)
Dig out your Santa hats and your Christmas sweaters (cute, ugly or otherwise!), and warm up your Fa-la-la's!
Come with us around the historic, Dickensian streets of our Village neighborhood singing everyone's favorite holiday songs.  Then come back to Judson for more caroling and refreshments by the piano!
No reservations required!