Winter is Coming…and our December Events!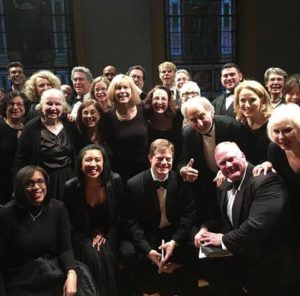 Mark your calendar and plan to join us for our annual trio of December events at Judson!
Sunday, December 10th brings our annual holiday concert back to Judson.  This year's concert—Christmas Carols Old and New"—includes a variety of traditional and contemporary settings of beloved texts, as well as favorite carols for our audience to sing along.  We're pleased to welcome back Calliope Brass, harpist Adán Vásquez and cellist David Blasher.
Learn more about our concert season.
Buy your Concert Tickets here or from a Chorale member.  Advance purchase is strongly recommended.
In addition to our concert, we have two other events that offer you the opportunity to enjoy the music of the season.
Hallelujah!  Our popular Messiah Sing returns to Judson on Sunday, December 3rd, led by our Artistic Director and Conductor Colin Britt, with David Ralph at the piano.  Advance tickets ($15 general/$10 student) to the Messiah Sing can be bought online here, and tickets are also available at the door.  
All admissions include the use of a score (or bring your own!) and light refreshments.
Then on Sunday, December 17th, get out your Xmas sweaters (ugly or otherwise!), warm up your fa-la-las, and stroll with us around the Village at our annual free Caroling Walk, when we'll lead hundreds of carolers in groups around our neighborhood, singing the beloved music of the season.  After the walk, join us back at Judson for hot cocoa, snacks, and more caroling around the piano!
This event is free and open to everyone (singer or not!).
Learn more about our December events.
---
Vielen Dank, liebe Freunde!
Oktoberfest Jahr zwei is in the books—and we're grateful to everyone who made the evening such a success!
A heartfelt thank you to all who attended our second annual benefit evening of beers and
song, joining us in the singing and the toasting to ensure we can continue our mission of bringing beautiful music to NYC!
We are tremendously thankful to our amazing Emcee Laura Green, and wonderful artists Lori Engle, Amine Hachem, and Tim Krol, all of whom graciously gave their time and talents to support the Chorale, and, as always, to our wunderbar ArtisticDirector Colin Britt and Accompanist Elena Belli.
A hearty toast to our evening's Braumeister Patrick Watson of Stinky Bklyn, who kept us toasting with a wonderful flight of seasonal beers (and a cider)!
And a special danke schön to Jean Austin and Brooklyn Bridge Realty who so generously donated the cheeses, fruit and pâté for our tables!